The troops caused significant damage to this apartment. Just before midnight a shot was fired from this flat at the corner of the building into the hospital premises through a window, killing two nurses who were in the process of tending to paraplegic patients. The soldiers then moved up to a top floor apartment.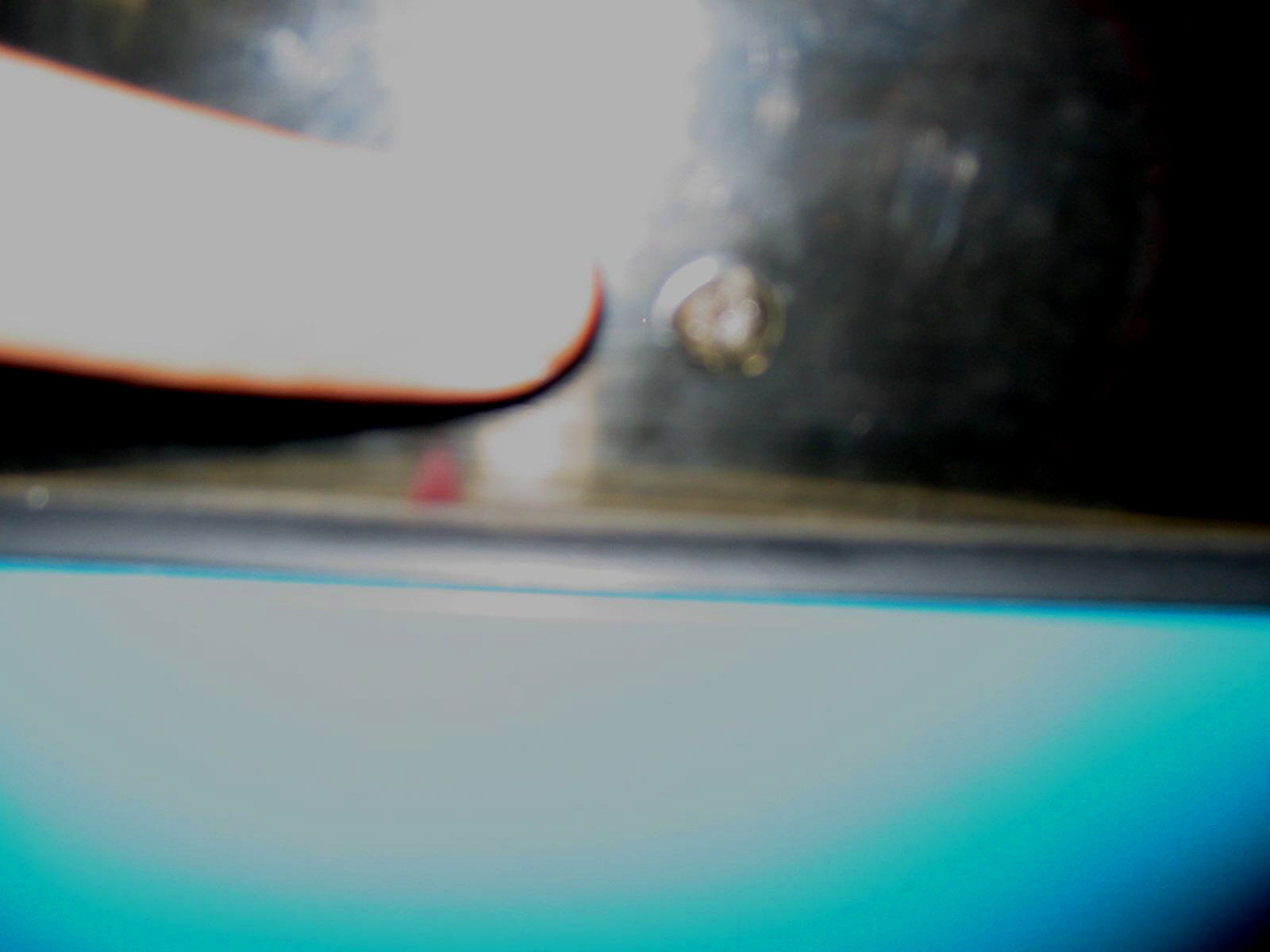 Bullet penetration of the hospital plexiglas window
The two staff nurses were Abd Al-kareem Lobbad (21 years of age) and Omar Hassan (21 years of age). Omar Hassan died immediately. Abd Al-Kareem Lobbad died on the way to Shifa hospital in Gaza. They were both transferred to Shifa hospital. A third member of the hospital staff was with the nurses at the moment of the assassinations.
After the shooting incident, the IDF soldiers surrounded the hospital until 3:30 am at which point they withdrew. A house, situated approximately 70 meters from the hospital, was earlier shelled by Apache helicopters and demolished at 11:45 pm.
From the location where the soldiers shot at the hospital, there is a clear sign in Arabic and English identifying the hospital building. There is also a sizeable flag stating that the building is a hospital. Both the flag and the hospital sign can be seen from 400 meters away. To the east, the acting frontier between Israel and the Occupied Territories is clearly distinguishable by the sudden change in landscape, the Israeli side being undeveloped and distinctly greener.
The circumstances of the killings are disputed by the Israeli armed forces, who assert that the two nurses died while driving a car into an area where a military operation was taking place. The car, it is claimed, was hit by missiles fired from a helicopter intended to deter rather than target the victims - not the first time this story has been cited to explain civilian casualties in Gaza. The army admitted that a mistake had been made.
The weapon used, it is thought, might have been a new type of high-velocity rifle - the Tavor - which fires small-calibre projectiles with deep penetration capability. The bullet hole left in the plexiglas window was very small (see photo). It was considered unlikely, by Palestinian firearms experts, that a Kalashnikov or M16 shot from a distance of 75m could pass through a window and then two human bodies, apparently two metres apart, causing lethal injury.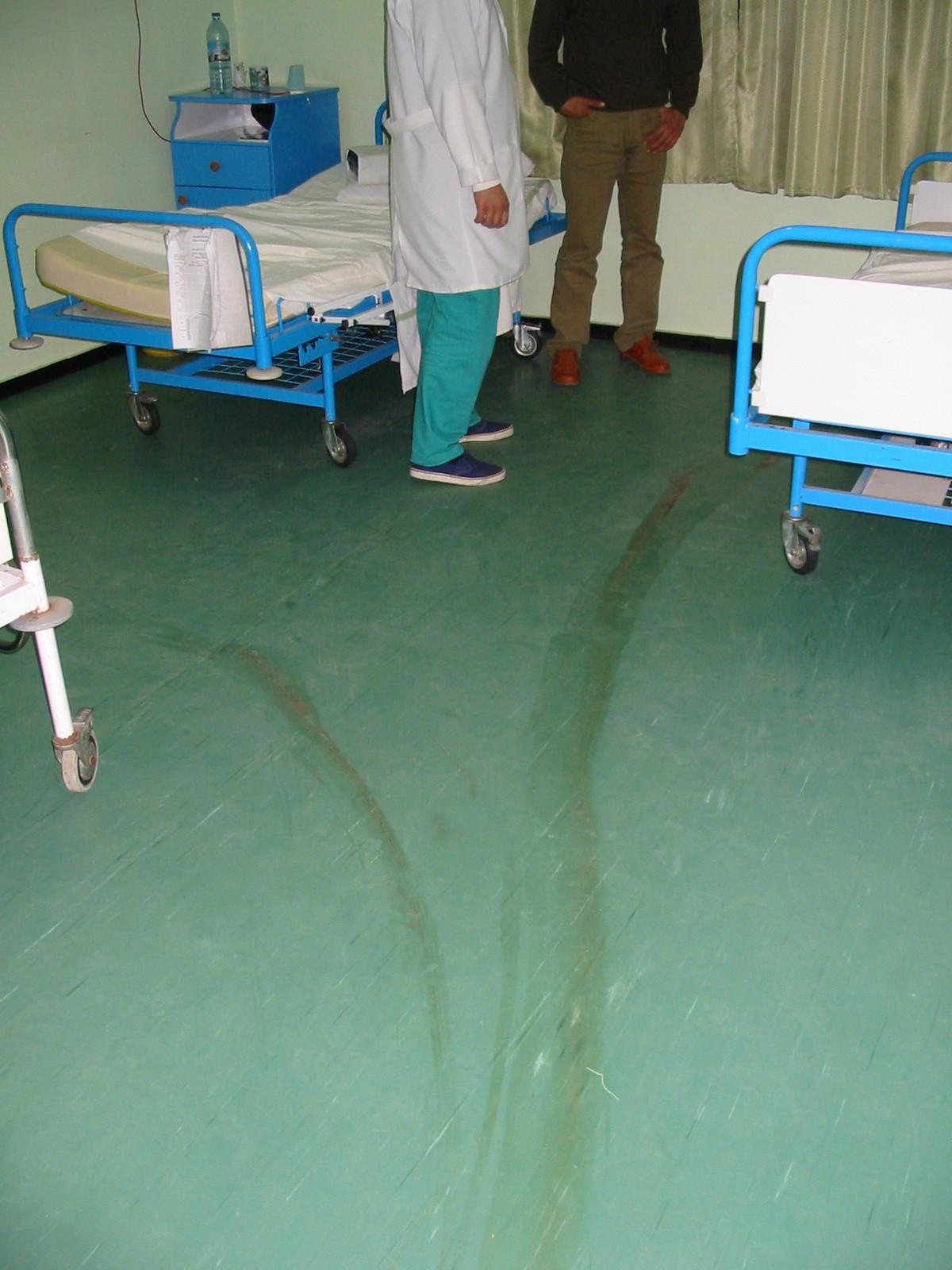 Where they fell . . .
A lawyer visited the hospital and firing point the next morning, and the bereaved family afterwards, to look for projectiles or any evidence that might have been dropped by the soldiers (who often leave behind discarded cartridges scattered on the floor). Some bullets were retrieved, but it will be necessary to exhume one of the victims to verify a match with the bullet-type that caused the fatal injuries.
El Wafa is the only rehabilitation hospital in the Gaza Strip, treating many casualties from the Intifada, some very young with severe spinal injuries caused by bullet wounds . . .




Photography: Discovery Analytical Resourcing